Bantamweight star Dominick 'The Dominator' Crus is set to return to action.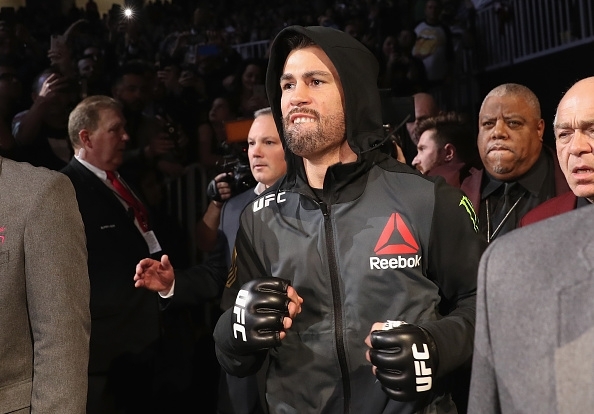 The fighter is set to return to the cage following his one year absence after his second loss in his entire career.
Cruz (22-2) lost his first fight back in 2007 and the second was last year when Cody Garbrandt (11-0) won him courtesy of a unanimous decision. The last time Cruz lost, he waited a year before returning to knock out Kenneth Aimes at Total Combat 27.
Cruz would fight Jimmie Rivera (21-1) at UFC 219 on December 30 in Las Vegas while Garbrandt would face the man Cruz defeated for the title TJ Dillashaw (14-3).
Cruz said he took the time out to ensure he returned to 100 percent fitness. He used to do up to three fights a year but he has decided to stick to just two fights annually now.
Cruz remains a highly revered fighter. His stats speak for him. He went 13-0 for almost a decade before the loss to Garbrandt. He was the undisputed champion in the bantamweight divisions for WEC and UFC. He overcame stars like UFC Hall of Famer Urijah Faber and pound for pound prolific fighter Demetrious Johnson.
Cruz hopes to see off Rivera as he targets the championship title. The No. 3 bantamweight contender would surely put up a tough opposition but Cruz is confident that he would be a means to a title fight. Rivera has not lost a fight in almost a decade now. The 28-year old is 5-0 since joining the UFC two years back.
The 32-year old Cruz has slight advantage due to his physique and his experience. He just has to be fully fit to avoid another loss.