There was an announcement made during UFC 210 that Urijah Faber would induct into the UFC Hall of Fame in the month of July.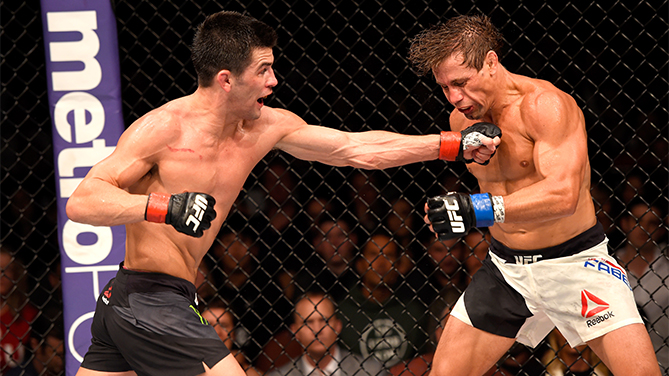 Faber has gathered a record of a brilliant 34-10 and has achieved the featherweight title in WEC. He is the founder of team Alpha Male, which is one of the top gyms across the globe. Soon after the announcement of Faber's induction was completed, fans returned to their desk where Dominick Cruz along with others was allowed to pass a few comments.
Dominick Cruz is a renowned mixed martial artist from America that fights in the UFC (Ultimate Fighting Championship). He is indeed one of the great pounds-for pound fighter as far as MMA is concerned. Cruz is well known for his rapid striking, swift movement and attacking style that makes him stand apart from other fighters of the UFC. He won the WEC bantamweight title in 2010. He is also an MMA analyst for Fox Sports in addition to fighting.