Interim bantamweight champion Dominic Cruz who had been out of the UFC center stage for about four years has made a sensational comeback reclaiming the UFC bantamweight title in a spectacular fashion.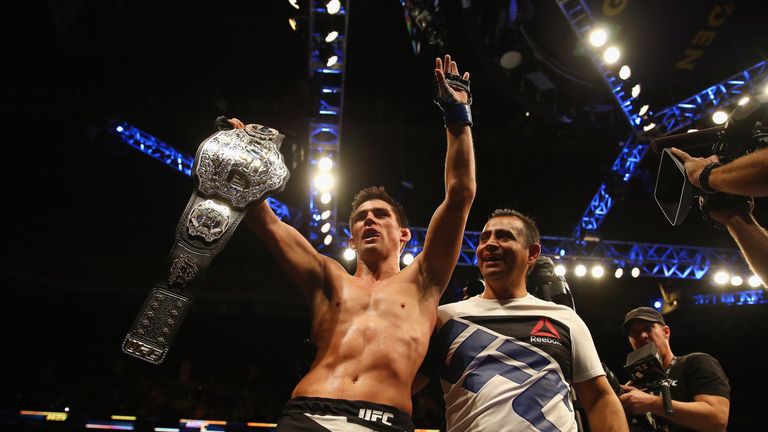 The bout between Cruz and T.J Dillashaw was decided in tightly contested five round face off with Cruz eventually declared the winner after a split decision. This win ensured that Cruz reclaimed his bantamweight championship belt after a while on the sidelines nursing injuries.
During their encounter at the center stage, the returning Cruz walked into the ring as though he was not returning from a lengthy injury. Cruz matched his opponent strength for strength in a nip and tuck contest, in the end, it took a split decision for him to be declared the winner.
It is interesting to see Cruz reclaim his championship title having been stripped of the title due to some horrific knee injuries. This injury ensured that the sensational Cruz stayed out of the arena for four years during which Dillashaw emerged as the new titleholder.